Moroccan Cuisine: A Feast for the Senses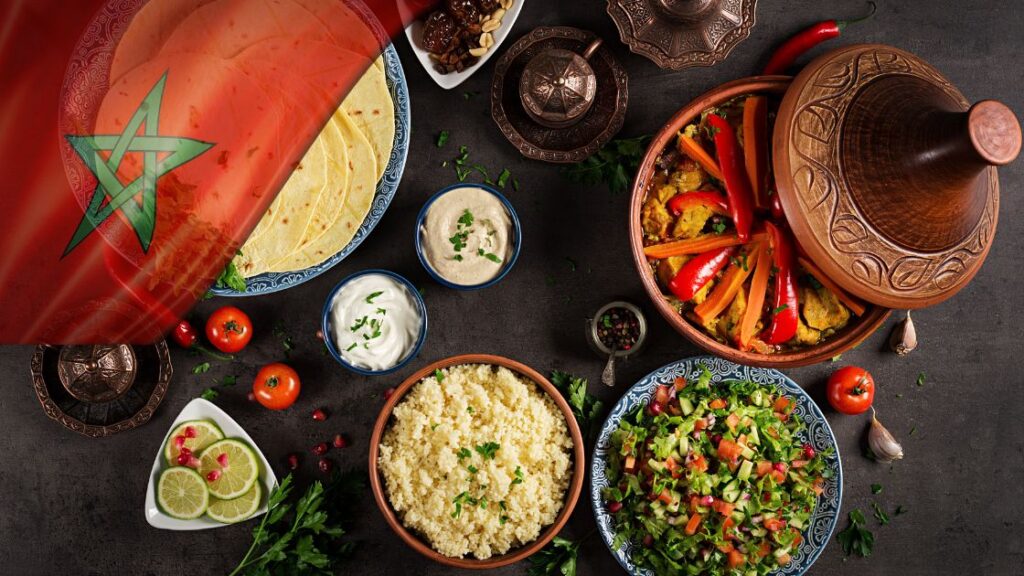 Moroccan cuisine is a culinary tapestry that weaves together a rich history, diverse culture, and an array of tantalizing flavors. In this comprehensive guide, we will take you on a gastronomic journey through the heart of Morocco's culinary traditions.
A Culinary Tapestry of Moroccan Culture
Morocco, located at the crossroads of Africa, Europe, and the Middle East, boasts a cuisine as diverse as its landscape. Its culinary traditions have been shaped by centuries of interactions with various cultures, including the Berbers, Arabs, and French. This fusion of influences has given rise to a unique and vibrant food culture.
The Key Ingredients of Moroccan Cuisine
Moroccan cuisine is defined by its signature ingredients and cooking techniques. Here are some essential elements that make Moroccan dishes so distinct.
1. Spices: The Heart and Soul of Moroccan Flavor
Spices are the cornerstone of Moroccan cuisine. The country's spice markets, or "souks," are a sensory delight, filled with the fragrant aromas of cumin, coriander, cinnamon, and saffron. These spices are used liberally in Moroccan dishes, giving them their bold and exotic flavors.
2. Tagines: The Quintessential Moroccan Dish
Tagines, both the cooking vessel and the dishes prepared in them, are an integral part of Moroccan cuisine. These conical clay pots are used to slow-cook a variety of ingredients, resulting in tender and aromatic dishes. Tagines can feature combinations of meat, vegetables, dried fruits, and a tantalizing blend of spices.
3. Couscous: The Staple of Moroccan Meals
Couscous is another Moroccan staple. It's made from steamed semolina wheat granules and is often served as a base for various toppings, such as stews, vegetables, and roasted meats. The art of cooking fluffy and flavorful couscous is highly regarded in Moroccan kitchens.
A Fusion of Flavors: Moroccan Cuisine Across Regions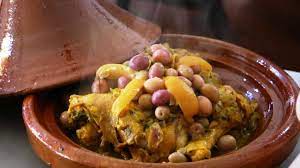 Moroccan cuisine is not monolithic; it varies across regions, each offering its unique flavors and specialties.
1. Northern Morocco: Mediterranean Influences
In the north, the cuisine is influenced by Mediterranean flavors. Seafood, olives, and fresh vegetables are prevalent in dishes. The city of Tangier, for example, is famous for its seafood delicacies.
2. Coastal Delights: Atlantic and Mediterranean Fusion
Along the coast, you'll find a fusion of Atlantic and Mediterranean flavors. This region is known for its fresh seafood, grilled sardines, and savory tajines with preserved lemons and olives.
3. Central Morocco: The Berber Heartland
Central Morocco, the heartland of the Berber people, features dishes with robust flavors. The use of saffron, dried fruits, and almonds is prominent in this region. Traditional Berber dishes like "meslalla" are a must-try.
4. Southern Morocco: Saharan Influences
In the south, you'll encounter the influences of the Sahara desert. Tagines made with dates, figs, and aromatic spices are common. This region is also famous for its deliciously sweet and savory pastries.
Moroccan Street Food: A Gastronomic Adventure
Exploring Moroccan street food is a thrilling culinary adventure. The bustling markets and street stalls offer a wide array of delectable dishes.
1. Snacking on Moroccan Street Delights
Street vendors offer an array of snacks like "b'stilla" (a savory pastry), "harira" (a hearty soup), and "maakouda" (potato fritters). These quick bites are perfect for satisfying your hunger while exploring Morocco's vibrant cities.
2. Satisfying Your Sweet Tooth: Moroccan Desserts
Morocco's dessert scene is equally captivating. Delight in sugary treats like "baklava," "chebakia" (honey-soaked sesame cookies), and "sellou" (a sweet, nutty confection). These desserts are often enjoyed with mint tea, a Moroccan specialty.
Moroccan Cuisine in Celebrations and Traditions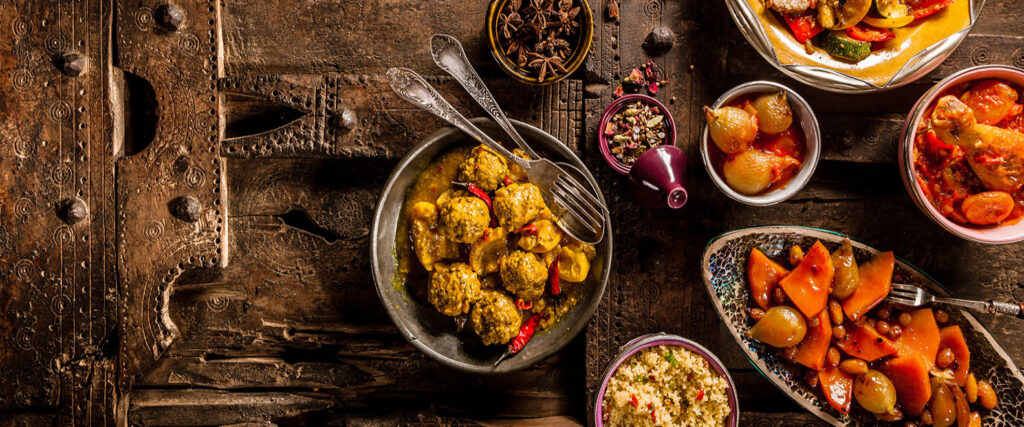 Moroccan cuisine plays a central role in the country's celebrations and traditions. The act of sharing food is a symbol of hospitality and togetherness.
1. Moroccan Feasts: A Blend of Food and Festivity
Moroccan feasts are grand affairs, filled with music, dance, and, of course, an abundance of delicious food. Special occasions like weddings and religious celebrations are marked by feasts that include tagines, couscous, and an array of sweets.
2. Ramadan and Moroccan Cuisine
During the holy month of Ramadan, Moroccans break their fast with a traditional meal called "iftar." This meal often begins with dates and milk, followed by a hearty spread of dishes, showcasing the diverse flavors of Moroccan cuisine.
Cooking Moroccan at Home: Tips and Recipes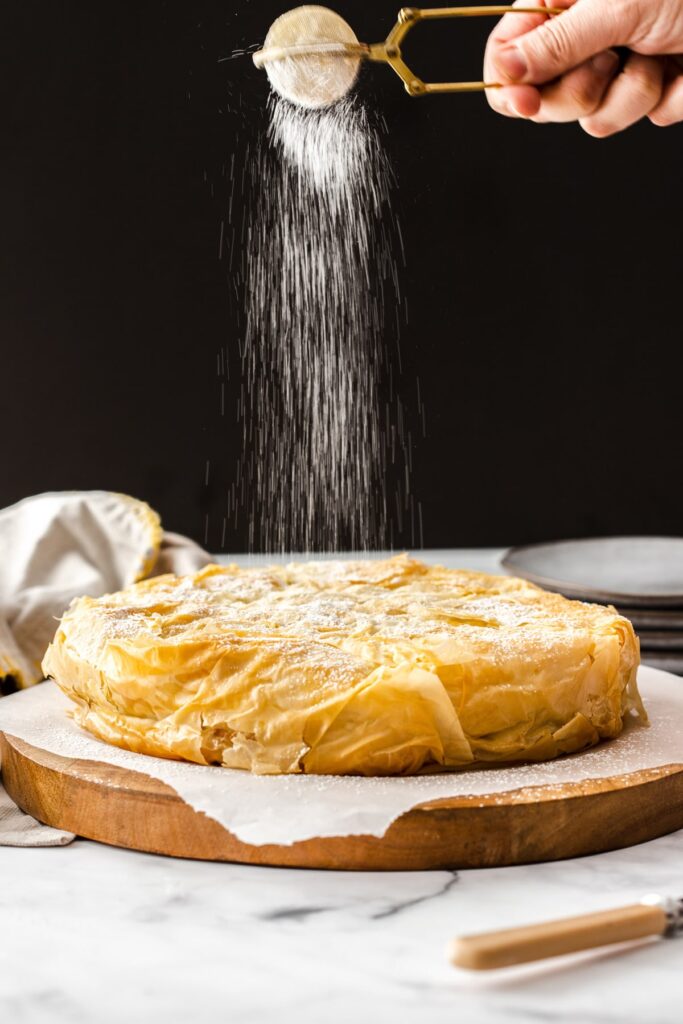 Bringing the flavors of Morocco into your own kitchen is a rewarding experience. Here are some tips and classic Moroccan recipes to get you started.
1. The Art of Moroccan Spice Blends
Moroccan cuisine relies on unique spice blends, such as "ras el hanout" and "za'atar." You can either purchase these blends or create your own by combining various spices like cumin, coriander, paprika, and ginger.
2. Classic Moroccan Recipes to Try
Chicken Tagine: A flavorful combination of chicken, olives, and preserved lemons, simmered in a fragrant sauce.
Vegetable Couscous: A vegetarian delight with a medley of vegetables served over fluffy couscous.