Among captivating deserts in Morocco, Erg Chegaga deset and Erg Chebbi desert stand out as prime destinations for those seeking an immersive desert experience. Let's delve into the wonders of these two unique deserts, each offering a distinct blend of natural beauty, cultural richness, and luxurious accommodations.
Table of Contents
Erg Chegaga Desert: A Nomadic Adventure
Erg Chegaga, also known as the "Sahara's Secret," is a vast sea of golden sand dunes located in the southwestern part of Morocco. For travelers seeking an authentic nomadic experience, Erg Chegaga offers an escape into the heart of the desert.
Chegaga Berber Camps: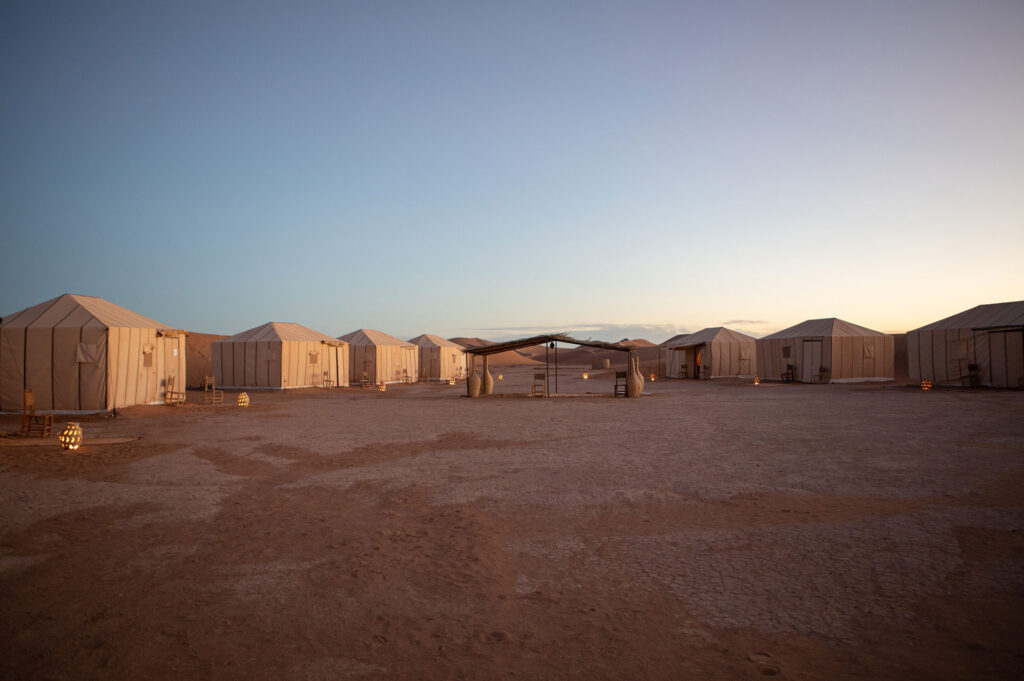 One of the most enchanting ways to experience Erg Chegaga is through the Chegaga Berber Camps. These traditional camps provide a genuine taste of Berber hospitality, with comfortable accommodations nestled amidst the dunes. Visitors can revel in the simplicity of nomadic life while enjoying the breathtaking desert vistas.
Bivouac Erg Chegaga:
For the more adventurous spirits, a night at a Bivouac in Erg Chegaga is an unforgettable experience. These temporary desert camps offer a rustic yet charming stay under the starlit sky, surrounded by the tranquil beauty of the desert. It's a chance to disconnect from the modern world and connect with the vastness of the Sahara.
Dunes de Chegaga:
Erg Chegaga is renowned for its towering dunes, and the Dunes de Chegaga, in particular, offer an excellent opportunity for sandboarding and breathtaking panoramic views. As the sun sets, the dunes come alive with a mesmerizing display of colors, making it a photographer's paradise.
Erg Chebbi Desert: Where Luxury Meets the Sahara
On the opposite side of Morocco, Erg Chebbi welcomes travelers to a different kind of desert experience – one that seamlessly blends luxury with the raw beauty of the Sahara.
Luxury Camps in Erg Chebbi: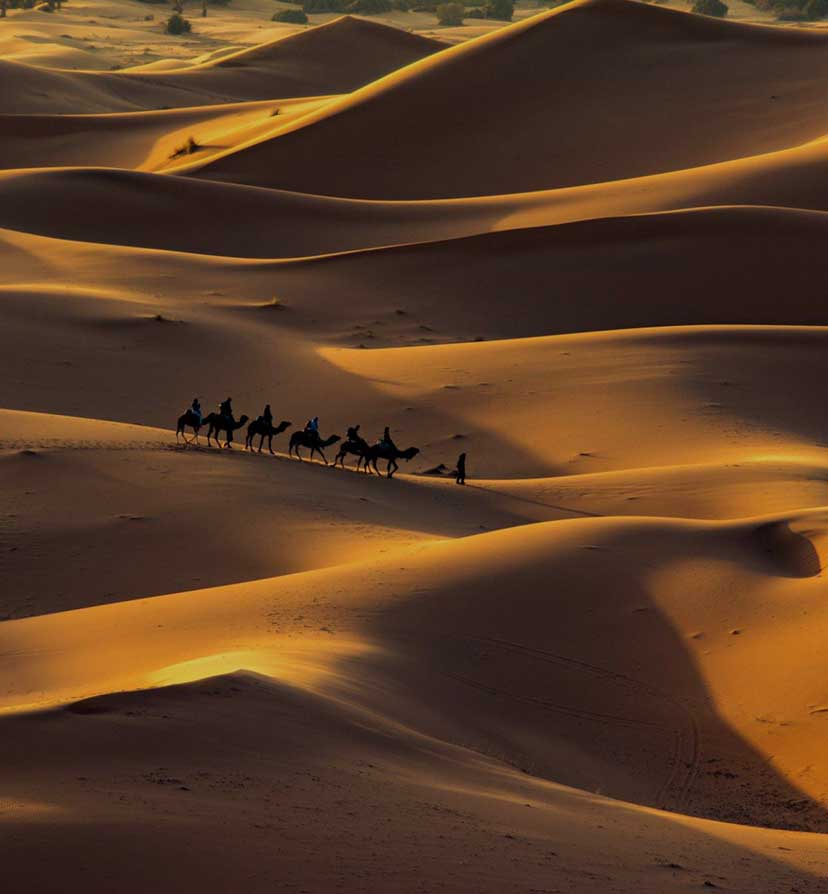 Erg Chebbi is home to a selection of luxurious camps that redefine desert living. From the Azawad Luxury Desert Camp to other upscale options, visitors can indulge in comfort while surrounded by the awe-inspiring landscapes of Erg Chebbi. These camps offer a perfect fusion of modern amenities and traditional Moroccan hospitality.
Glamping in Sahara:
For those who prefer a glamorous camping experience, glamping in Sahara is an ideal choice. Tents equipped with plush furnishings, private bathrooms, and personalized services allow travelers to enjoy the tranquility of the desert without compromising on comfort.
Merzouga Luxury Desert Lodge:
Nestled near the village of Merzouga, the luxury desert lodges provide a lavish retreat in the heart of Erg Chebbi. With well-appointed rooms, gourmet dining options, and guided desert excursions, these lodges ensure a memorable stay for discerning travelers.
Conclusion:
Morocco's Erg Chegaga desert and Erg Chebbi desert stand as contrasting gems, each offering a unique and equally captivating experience for those eager to explore the vastness of the Sahara. Erg Chegaga, with its nomadic charm, beckons adventurers to indulge in the simplicity of Berber camps and the allure of bivouac experiences beneath the starlit sky. On the flip side, Erg Chebbi entices travelers with opulent luxury amidst the rolling dunes, where upscale camps and desert lodges redefine the notion of desert living.
Whether you're drawn to the authentic nomadic lifestyle of Erg Chegaga desert or the lavish comforts of Erg Chebbi, both deserts ensure a journey that transcends the ordinary. Immerse yourself in the timeless allure of Morocco's enchanting deserts, where every step leaves an indelible mark on your travel memories. So, as you prepare to embark on this extraordinary adventure, pack your bags and let the Sahara unveil its secrets, promising an unforgettable odyssey through the heart of Morocco's captivating landscapes.